We help you tell your story,
captivate audiences & inspire action.
Story can be your most powerful agent for change.
Through authentic presence and storytelling, you inspire people to act.
Sophie helps you clarify, create and deliver compelling stories and visual presentations for any audience. You will learn the skills you need to create presentations and conversations that improve your leadership, career, organization, and lives of those you serve.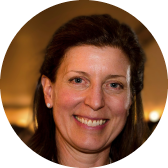 About sophie
Drawing on executive leadership and decades of public speaking, I help entrepreneurial and social sector leaders tell their story to inspire action, raise more capital, and change the world.
Get presentation and storytelling tips delivered straight to your inbox

Sophie
helped me bring my presentation alive through powerful themes, stories, imagery and gestures ... I left feeling confident in my ability to deliver a presentation that inspires and changes hearts and minds.

Sophie
helped me to craft a cohesive story and declutter my TEDx Talk, so that I could deliver a message that packed the greatest punch. Sophie is a fantastic listener with a masterful ability to bridge what you want to say with what the audience needs to hear.