We help you captivate audiences,
tell your story,
and inspire action.
Story can be your most powerful agent for change.
Through authentic presence and storytelling, you inspire people to act.
Sophie helps you clarify, create and deliver compelling stories and visual presentations for any audience. You will learn the skills you need to create presentations and conversations that improve your leadership, career, organization, and lives of those you serve.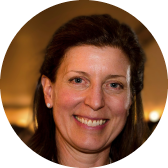 About sophie
Drawing on executive leadership, writing, teaching, and decades of public speaking, I help mission-focused leaders to improve their communications through compelling stories and presentations.
Get presentation and storytelling tips delivered straight to your inbox

Sophie
helped me prepare for a marketing presentation award from Forrester in front of a large audience. She helped me bring my presentation alive through powerful themes, stories, imagery and gestures. Sophie's coaching style is… positive and collaborative, making you feel like she's part of your team. I left our session feeling confident in my ability to deliver a presentation that inspires and changes hearts and minds.

Sophie
teaches you how to hone your nonprofit's story, ways to improve it, and to connect with people in a better way. Sophie has helped our nonprofit partners prepare for grant pitches and major events. She meets storytellers where they are and provides insightful advice to get them to tell their best stories in an authentic way.